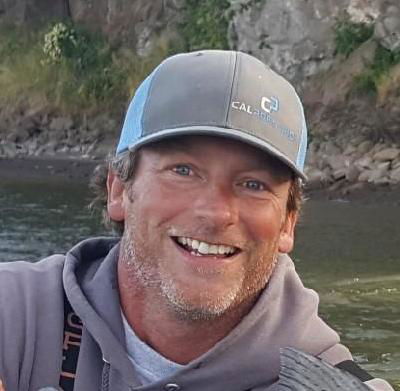 Ed Bergstrom
I grew up on the river. From the time I was a young boy, fishing has always been deeply ingrained in who I was. I was always trying to find different ways, and places, to catch fish. I started with trout fishing on the little Washougal river, which was literally in my back yard. I progressed to the big Washougal river, and from there I was gone! When I got my drivers license, I was able to start fishing other rivers like the Kalama, east fork of the Lewis river, north fork of the Lewis river, the Columbia river, wind river, Drano lake, Willamette river, Clackamas river, sandy river and many more. When I bought my first boat I was 18, and started fishing the mighty Columbia river more and more, targeting salmon, steelhead and sturgeon.
For the next 15 years I fished hard, and always tried to expand my knowledge and skill for catching more salmon, steelhead and sturgeon.In 2007 I decided to live my dream, and become a U.S. Coast Guard licensed charter boat captain and start my guide business. I never looked back. This is what I was put on this earth to do, and every day I fish with a boat full of customers it confirms this is true.
I love what I do. If I'm not fishing, I'm thinking about fishing, and if I'm not thinking about fishing, I'm dreaming about fishing, and if I'm not dreaming about fishing, well then I must be fishing! My goal as a Columbia river fishing guide is obviously to catch fish, and to have fun doing it! I enjoy having fun with my clients and getting to know them.
I always try to share my knowledge, and educate people if they are interested. One thing that sets me apart from the rest of the guides is that I won't book a trip unless I know the fishing is great. I know that I am being hired to do a job, and that job is to catch fish!
The most important thing to me is to have fun, and catch fish doing it. If there is anything I can do to improve our chances at catching a Columbia river salmon, or sturgeon, you can bet that I'm doing it. If I have to get to the fishing spot at 1 am to increase our chances I do it. You will not fish with a Columbia river fishing guide that is more dedicated, or hard working, than me, and I guarantee it!